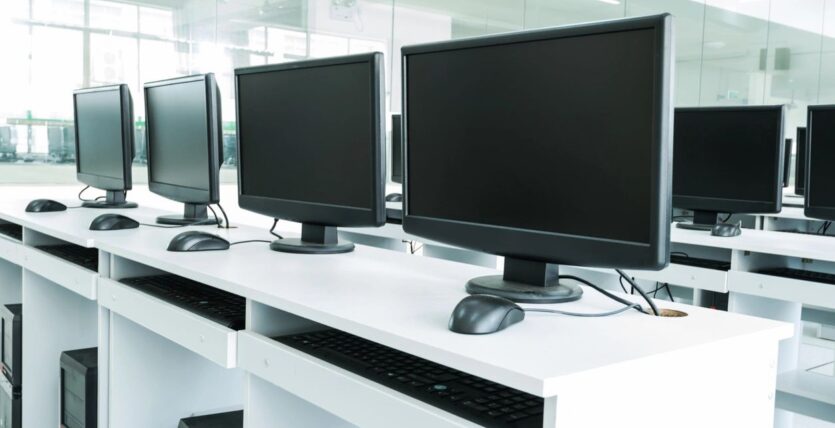 Pricing
With fixed cost IT support packages, fixed call out charges and fixed hourly rates, our pricing is easy to understand so there are no nasty surprises.  We can talk you through all of our options to make it easy to choose the one that best suits your business and your budget.
Remote Support
When a user needs support the last thing they need is hassle. Getting help must be as simple as possible, especially the first time. With our remote support, we are able to: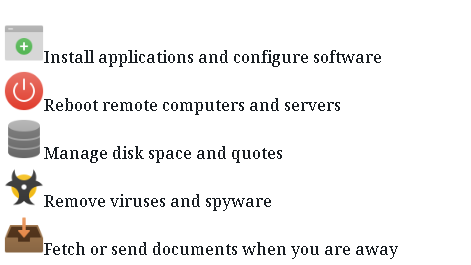 On-Site Service and Support
ArkLaTex IT is a comprehensive provider of information technology services. We are the ultimate technology partner for your business whether or not you have in-house IT staff. ArkLaTex IT Solutions serves Shreveport, Bossier City, and the surrounding areas.
Computer Service and Support
ArkLaTex IT can provide any level of IT service and support. Our IT Services range from bench service and on-call emergency support (IT Support) to being your outsourced IT department. Our team prefers a proactive approach to overall computer and network health to avoid costly downtime for your organization.
Network Services
We will take into consideration your business needs, goals and budget in designing a network for your business. Whether you need a LAN, WAN or VPN solution, our professional technical staff will ensure that your network is properly installed and stand behind our work.
Network Security
A quality firewall to protect against intruders / hackers and an up to date network antivirus are key to protecting your network. A sophisticated virus can take your network down and could corrupt or even delete your data. These things along with using the security features in current network operating systems and establishing some guidelines or policies for the users of your systems is a simple but well rounded approach to securing your network.
Data Protection and Disaster Recovery
The data you are managing could be the most important asset you own. ArkLaTex IT will build redundancy into your network to protect against hardware and software failures.
Protecting your data from system failure is the first step in data protection. Are you also protected against fire and/or theft? If you did lose your data for any reason, how quickly can you retrieve it? Can you retrieve it at all? What would it cost to recreate or retrieve your data? How much downtime would you incur? Remember, there is a substantial difference between becoming merely functional again versus being fully restored back to operational. Recovery versus restoration.
At ArkLaTex IT, we are serious about protecting your data. System redundancy, a scalable and reliable backup solution, a consistent backup schedule and a plan for disaster recovery are imperative when protecting and retrieving your data.
Scheduled On-site Maintenance
We take a proactive approach to computer network health. A regular visit from your Network Specialist can go a long way to keeping your systems current and functioning properly and almost always reduces the need for emergency support.
Phone, Help Desk, or Remote Support
Need an answer or fix right away? Our staff is available to assist you with issues over the phone. We are trained to quickly determine whether your issue can be resolved remotely or if you require onsite assistance. We can connect to your systems remotely to maintain, troubleshoot issues and even make repairs. Remote support does not totally replace scheduled visits but, when used as a supplemental support tool, remote support can reduce your overall support cost and get you working again as fast as possible. Telephone / remote support is available 8:00am to 5:00pm Monday through Friday and is billed in 30-minute increments.